Step 1: Goto http://mybuilder.ssdpage.com/start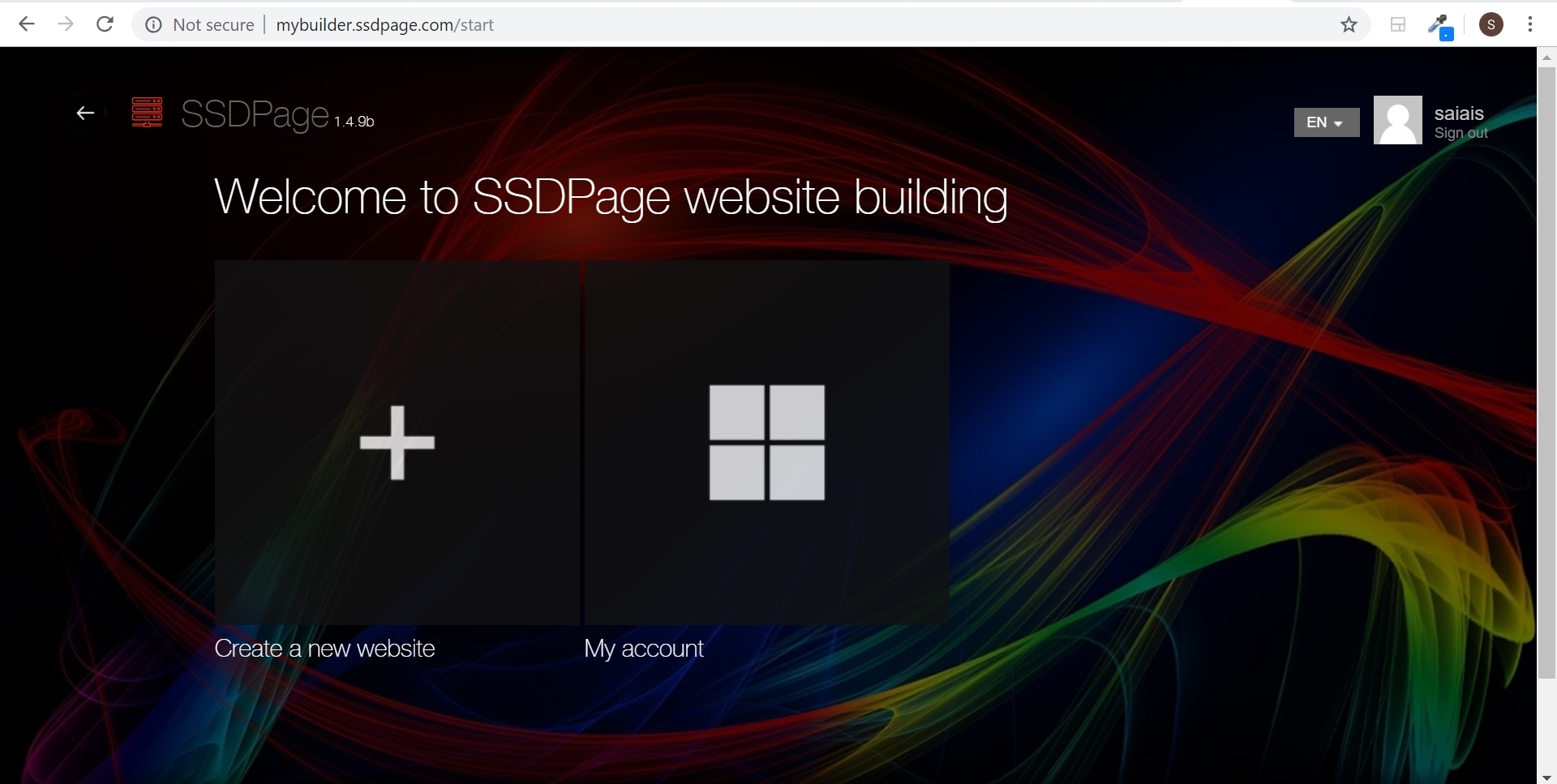 Step 2: Click on "+" button to create a new website which is your first website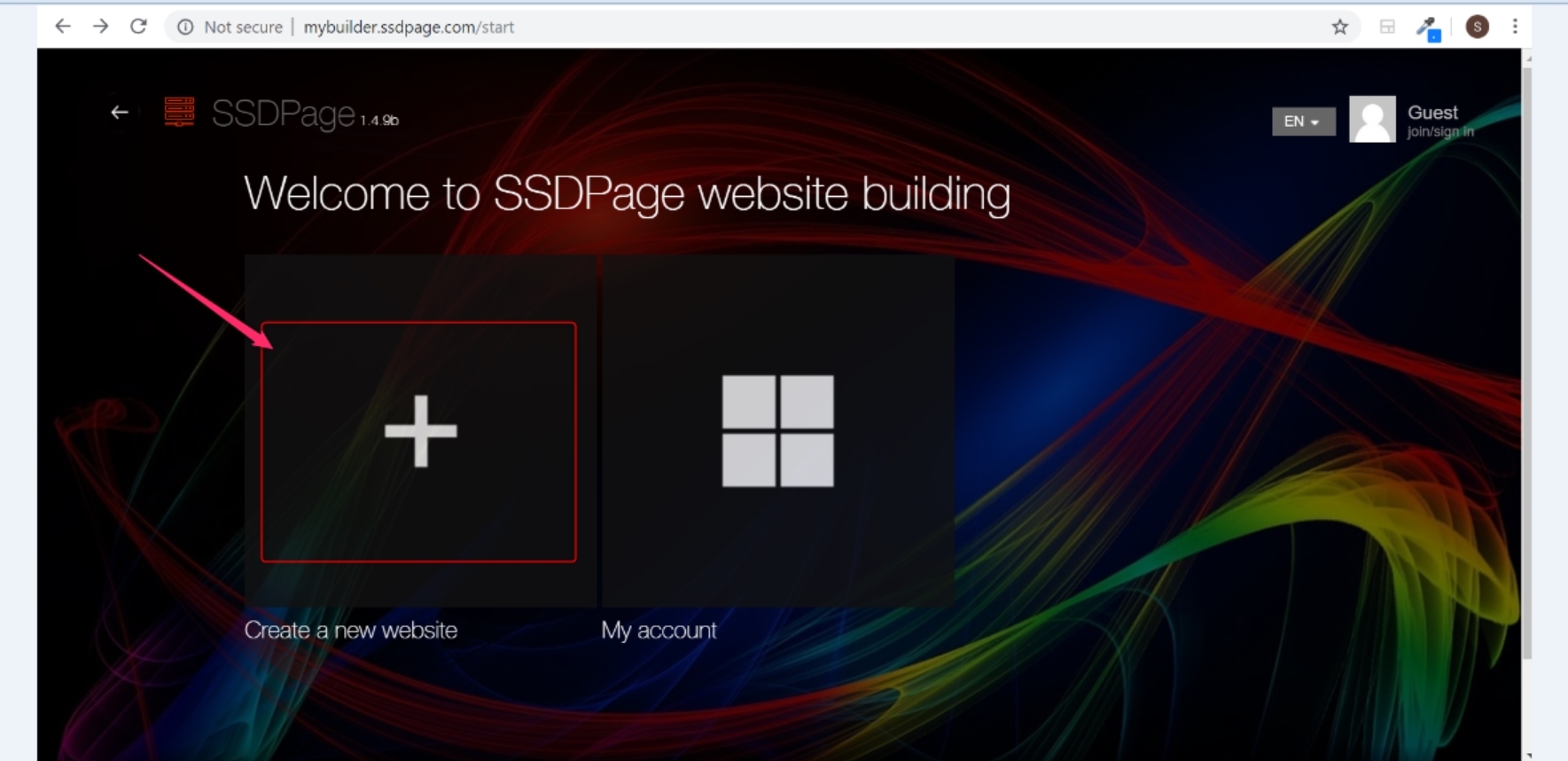 Step 3: Select a template from our wide collection of templates, and click on "Edit"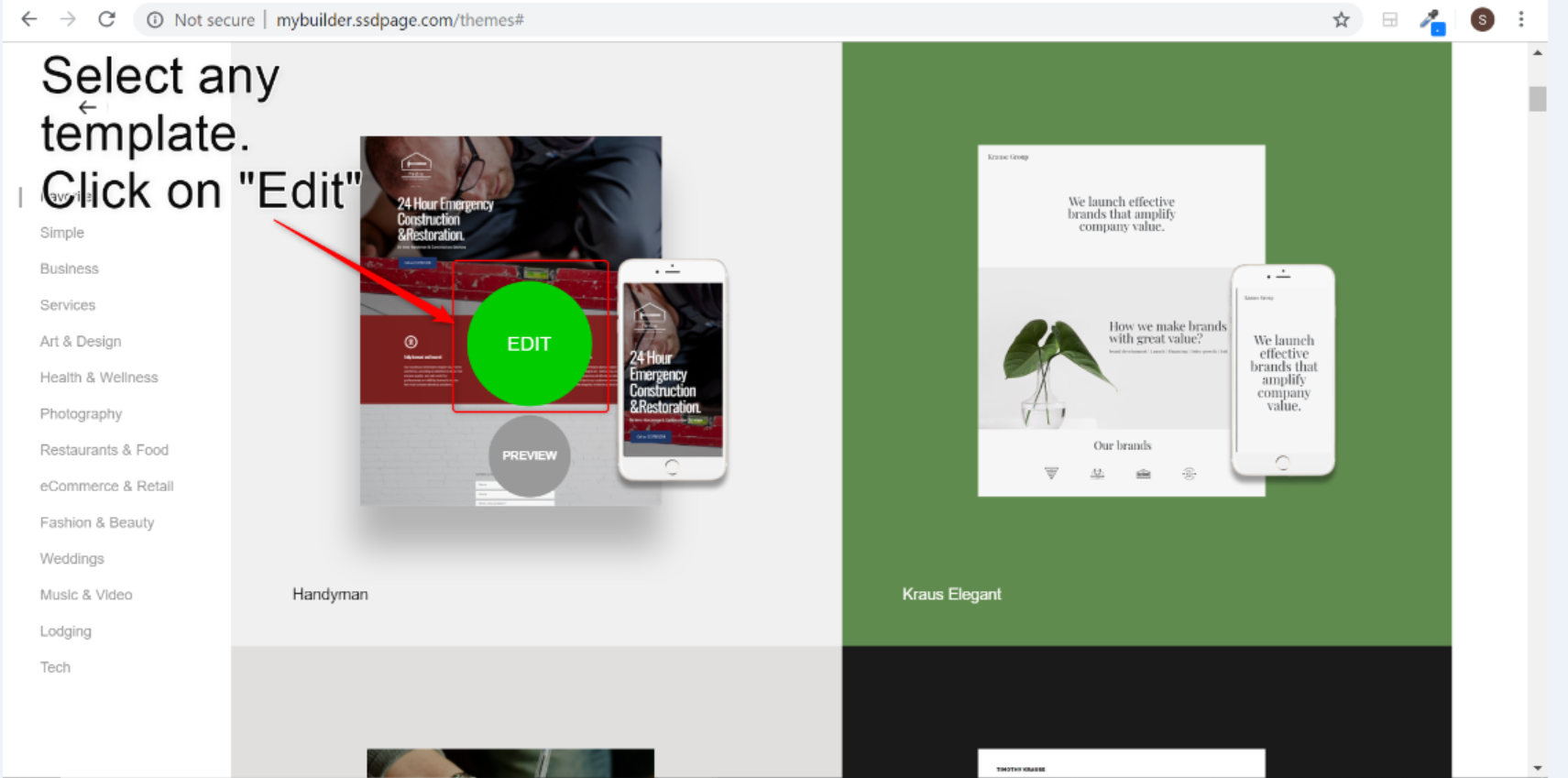 Step 4: You'll be asked to register for account on the builder platform. Fill the form, and click on "Join"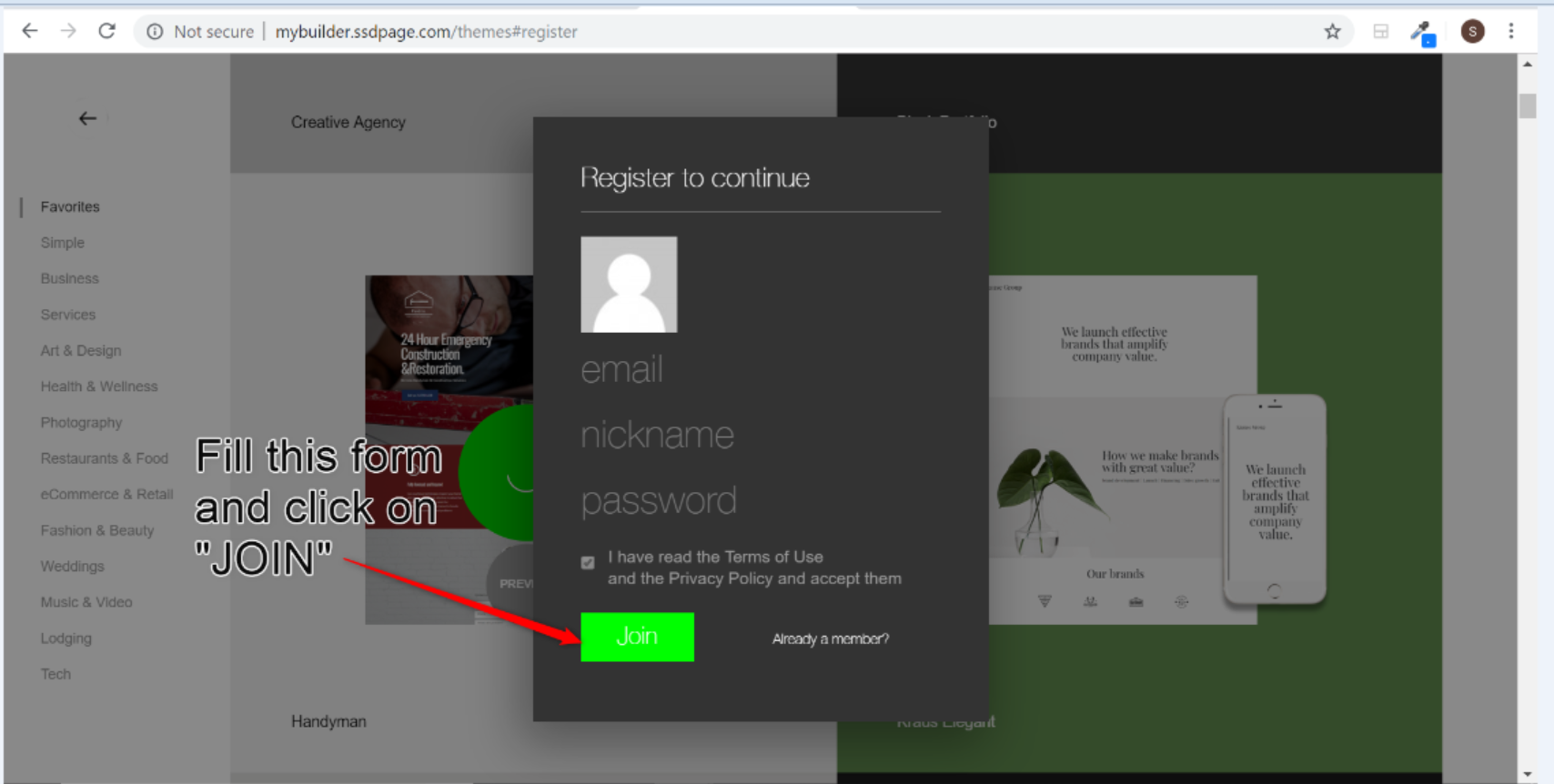 Step 5: Edit the template, add some text, change colors, and customize every section of the template to your needs.
Once you're done, click on "Publish"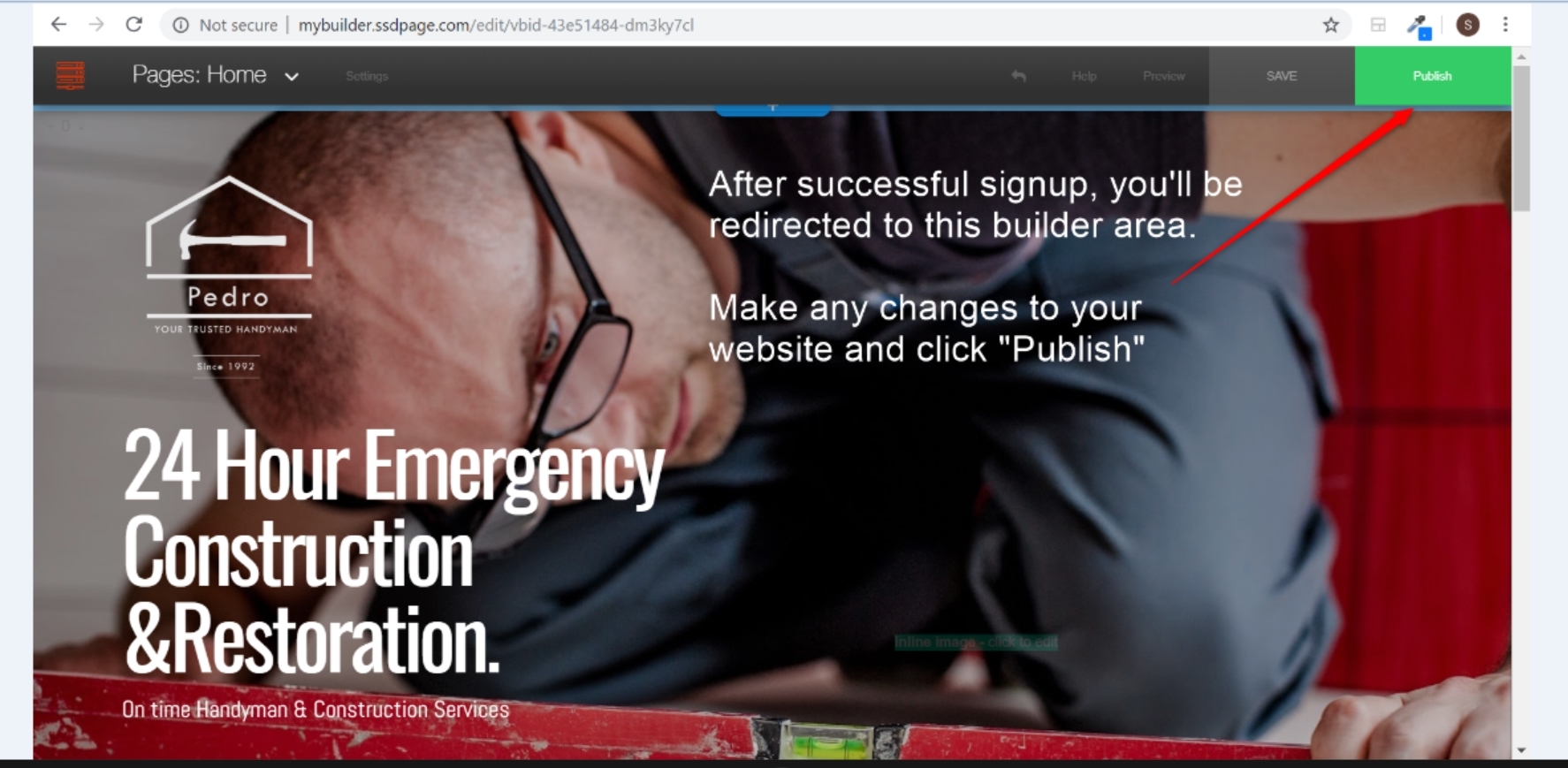 Step 6: Select "Connect your Own Domain" (or "Buy New Domain" if you don't have a domain already).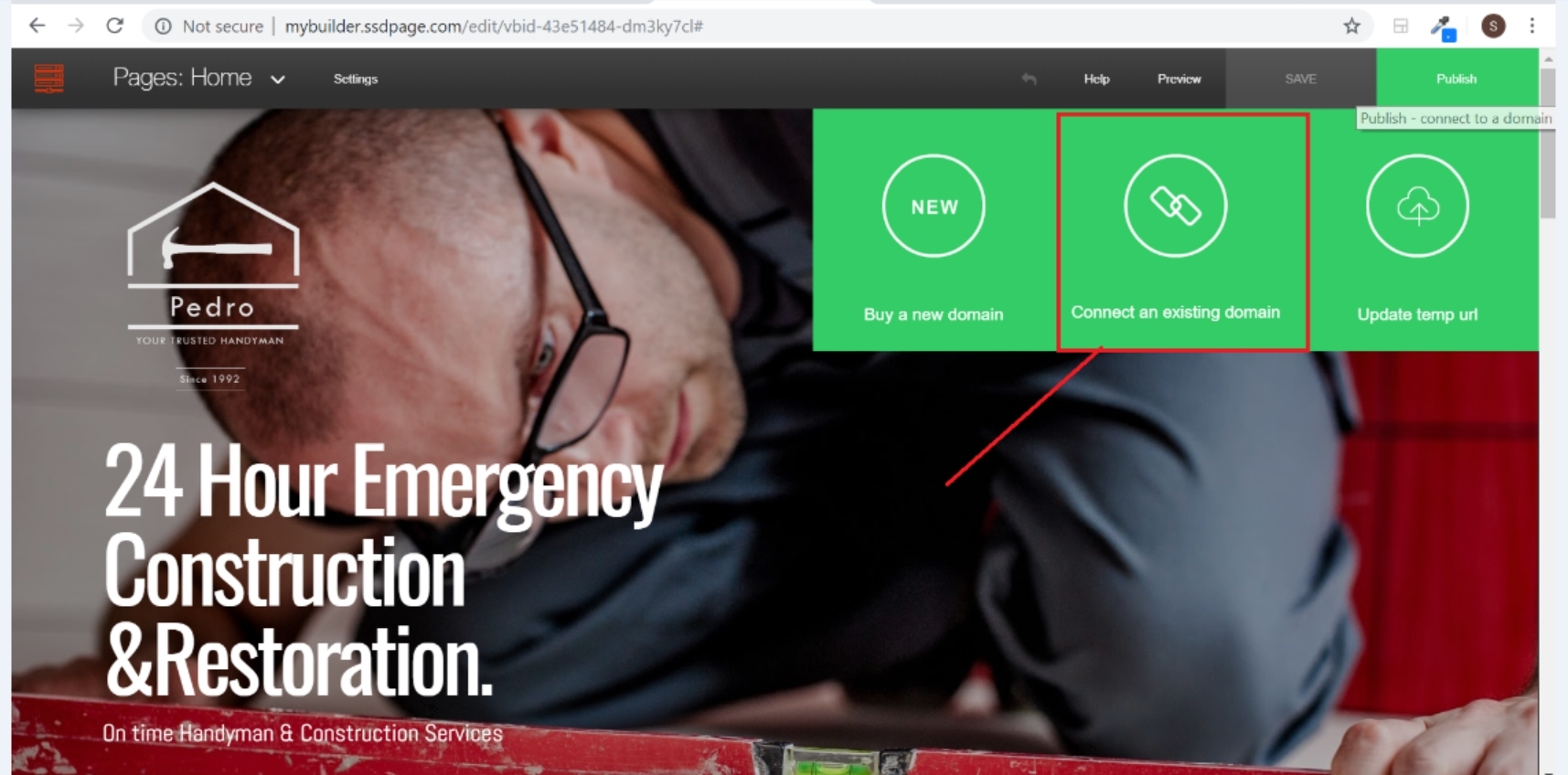 Step 7: In this screen, you'll be asked to give a name for your website(it's just for ssdpage builder internal representation purposes).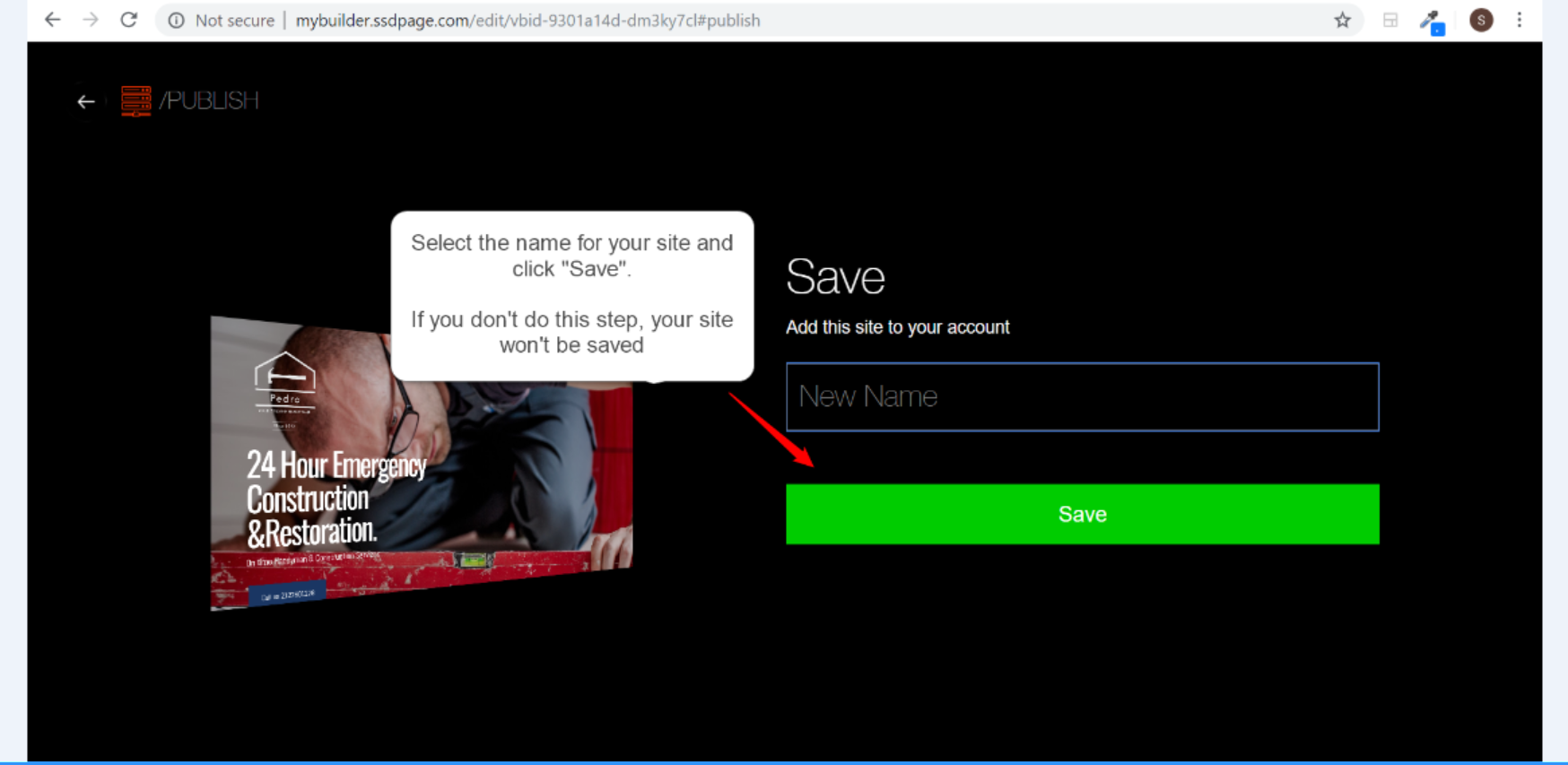 Step 8: Select the "Single Site Plan"  and continue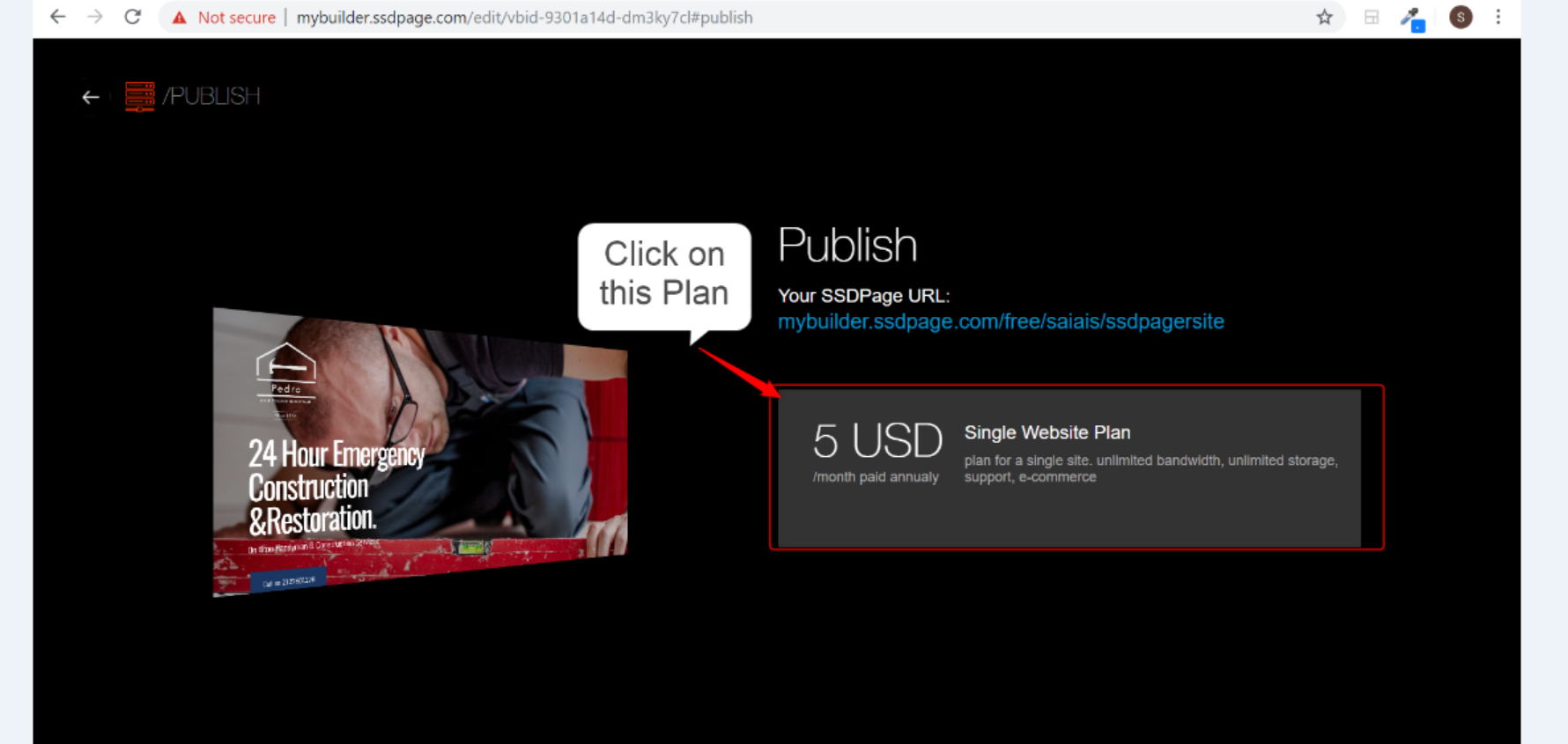 Step 9:  In the next screen, you'll be asked for payment details. Click on "Got a coupon?" Here, use the coupon you received inside SSDPage Builder welcome email sent to you at the time of registration. The welcome email is titled "[SSDPage] Getting Started Instructions. SSDPage Builder"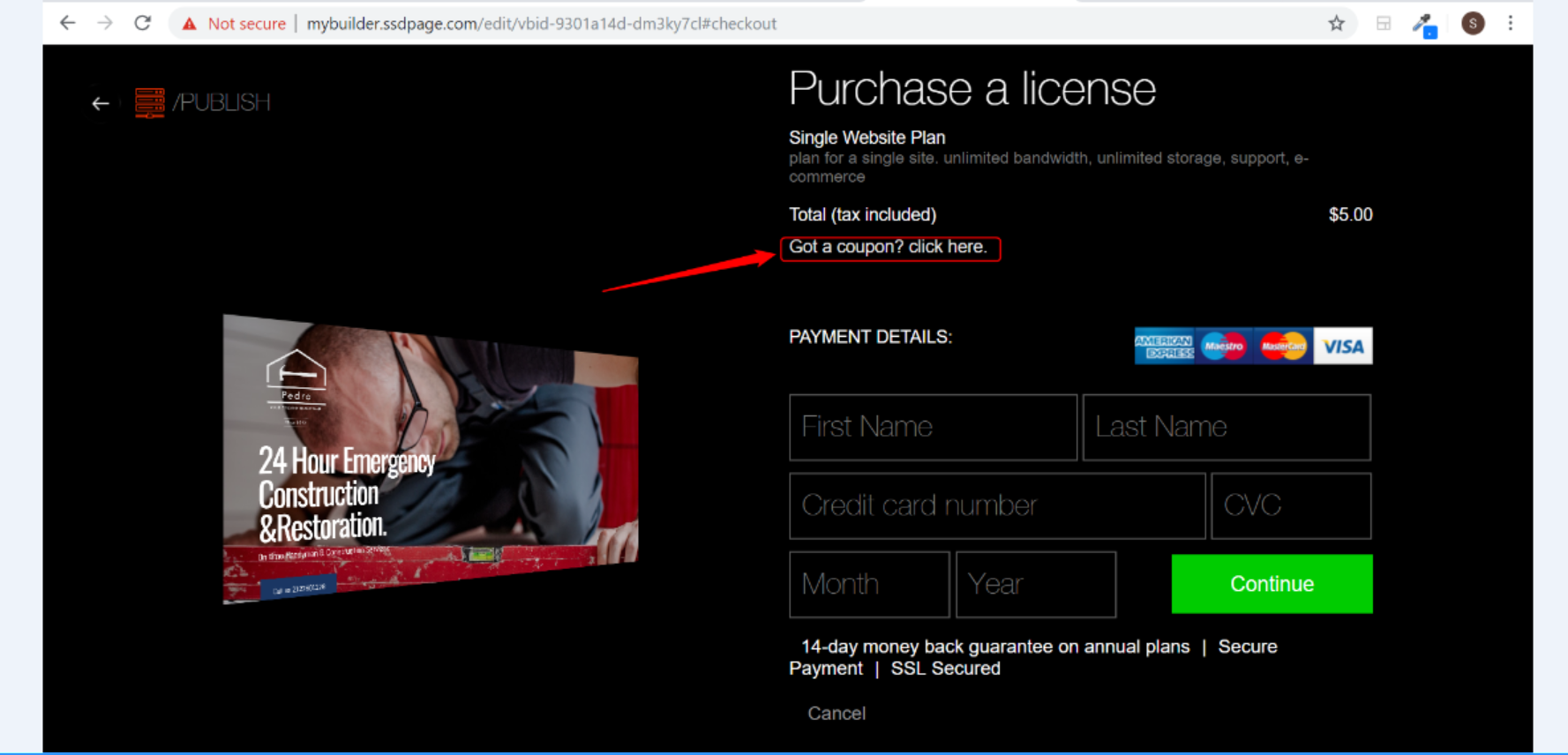 Step 10: In a few seconds, your website will be published. Now, you're finished creating your first website. 
Step 11: To create and publish more websites, please goto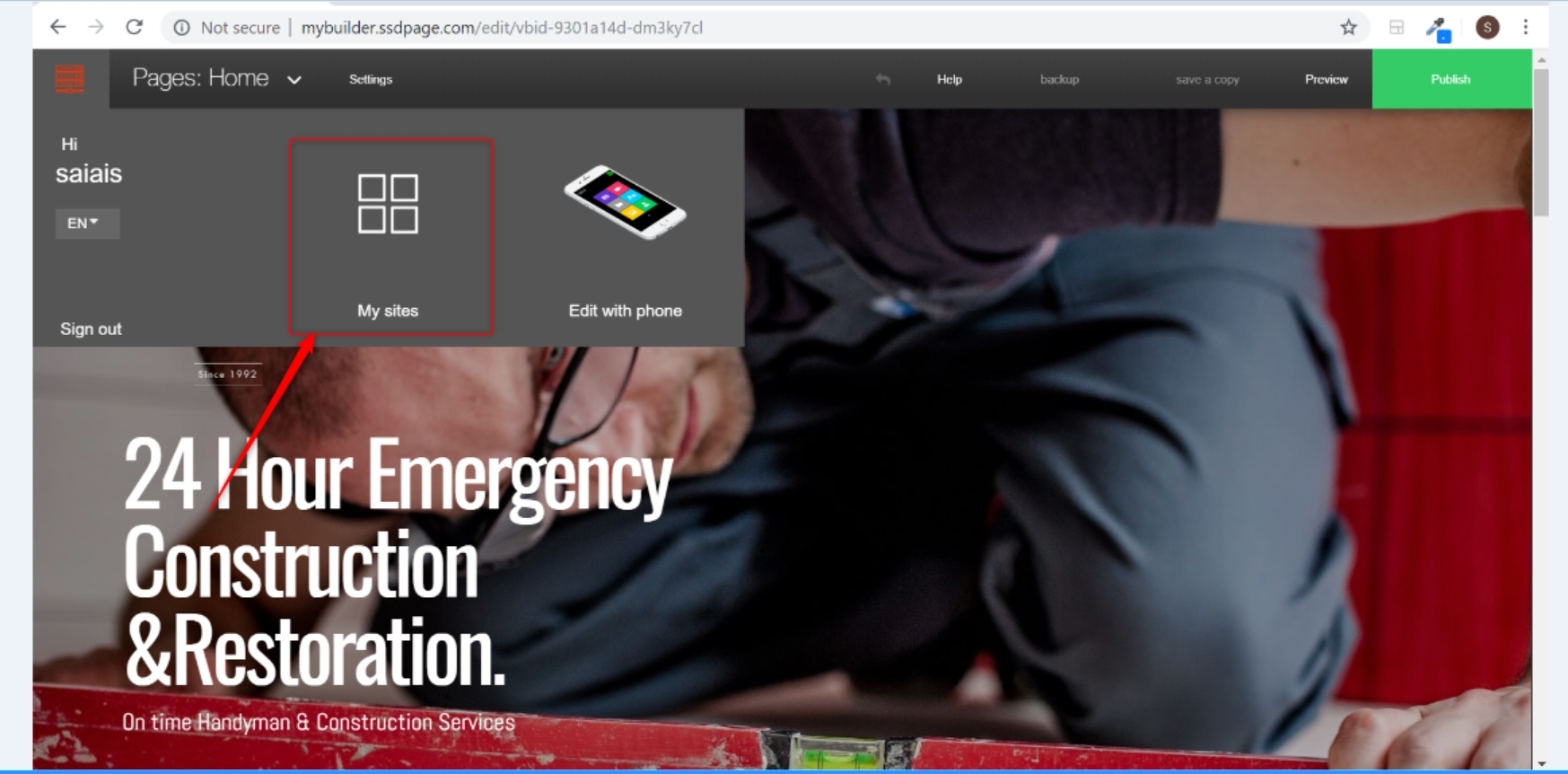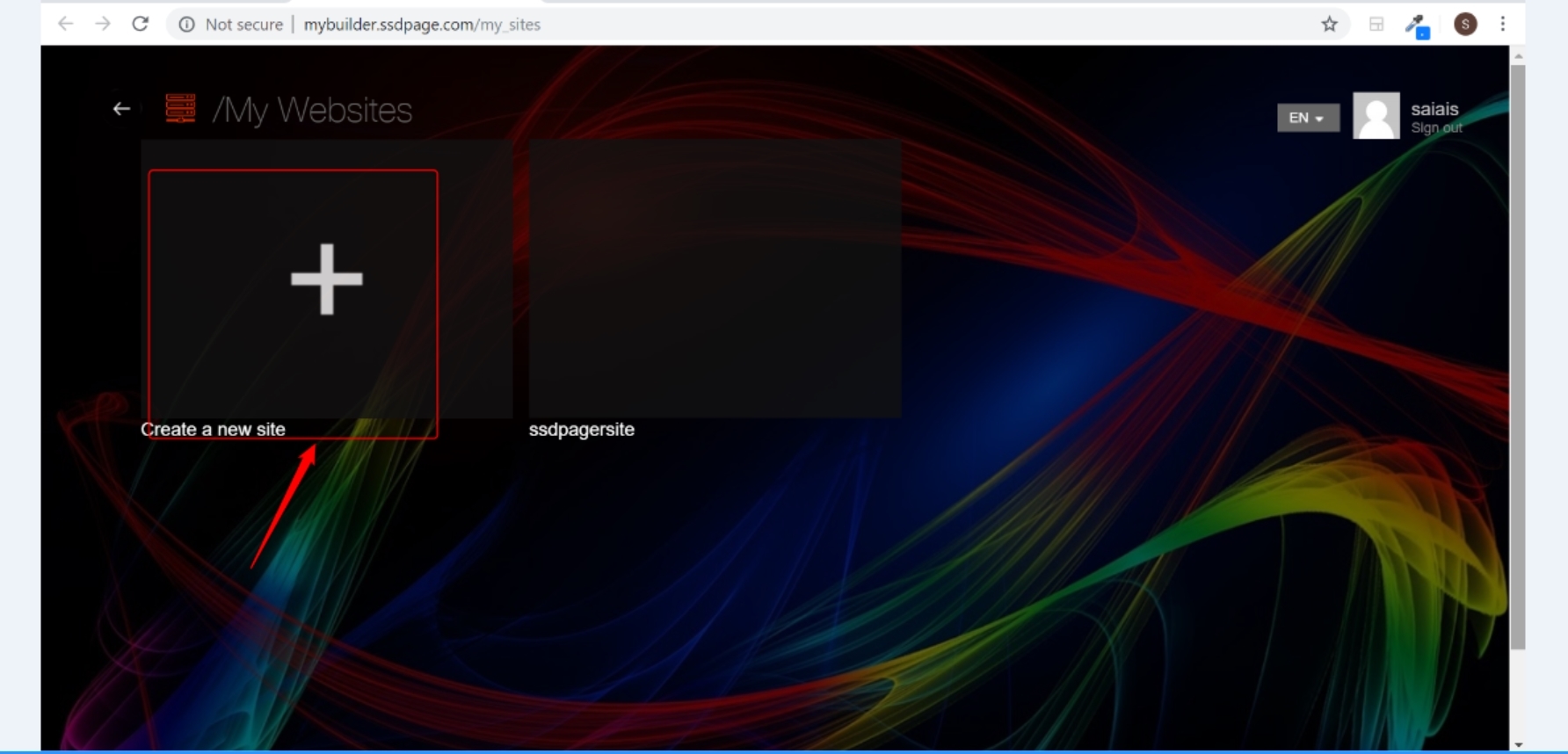 And then follow the same procedure from step #3